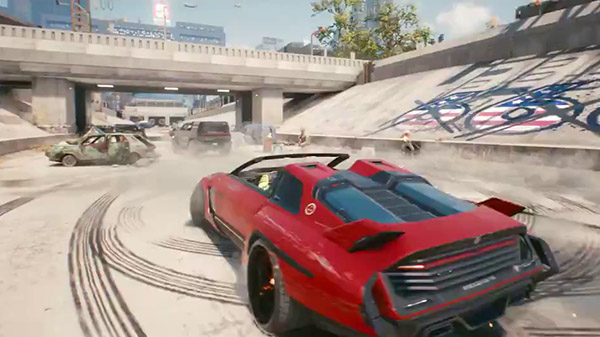 CD Projekt RED will host the fourth episode of its "Night City Wire" live stream series for Cyberpunk 2077 on October 15 at 9:00 a.m. PT / 12:00 p.m. ET, the developer announced. You will be able to watch it on Twitch.
The fourth episode will go into detail about the looks, sounds, and specifications of Cyberpunk 2077's vehicles, as well as include new gameplay footage, announcements, and more.
Cyberpunk 2077 is due out for PlayStation 4, Xbox One, and PC via Steam, Epic Games, and GOG on November 19, and at a later date for PlayStation 5, Xbox Series X, and Stadia.