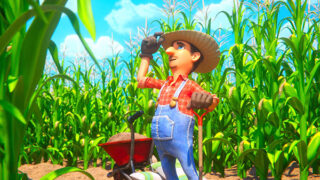 Square Enix has released a new trailer for Balan Wonderworld dubbed "Chapter 1: The Man Who Rages Against the Storm," which introduces the first of 12 tales that await players in the game.
The first chapter introduces Jose, a diligent farmer, and his trials against the storm that swept away his life's work.
Balan Wonderworld is due out for PlayStation 5, Xbox Series, PlayStation 4, Xbox One, Switch, and PC via Steam on March 26, 2021.
Watch the video below.