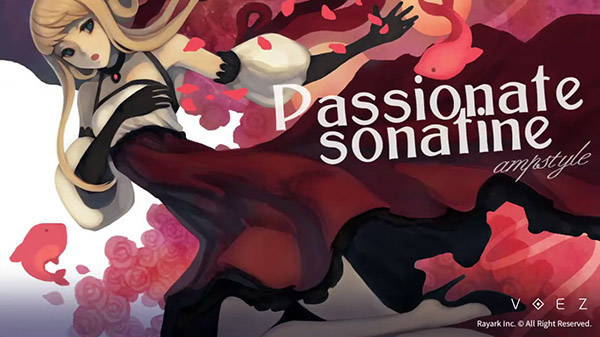 Publisher Flyhigh Works and developer Rayark will release the version 1.9 update for the Switch version of Voez, which adds eight new songs and brings the game's total song count to 231, on September 11, the company announced.
The following new songs were added:
"After Party" [Special] by Dawn System feat. Ookun
"Keep It Up" [Hard] by Uma
"Kono Natsu wo Utatte" [Hard] by Dejika (Tezuka Mizki)
"Passionate Sonatine" [Special] by Ampstyle
"Good Day for an Outing" [Special] by Shaomin
"Ragnarok" [Hard] by Noah
"Hitori Paradox" [Special] by Mitsukiyo
"Raver's Paradise" [Special] by Mr. Fantastic
Watch a trailer for the update below.