Sega and Delightworks announce Sakura Kakumei: Hanasaku Otome-tachi for iOS, Android
Due out in 2020 in Japan.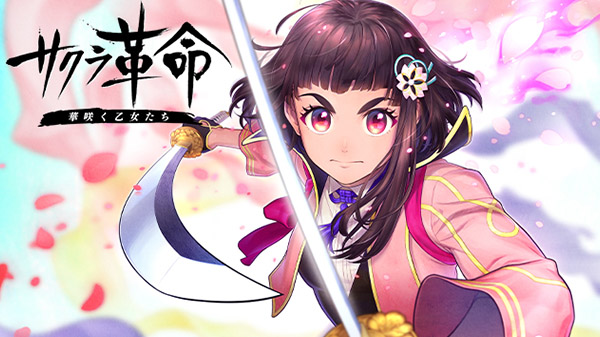 Publisher Sega and developer Delightworks have announced Sakura Kakumei: Hanasaku Otome-tachi, a "dramatic RPG" for iOS and Android. It will launch in 2020 in Japan. Pre-registration is available now via the App Store, Google Play, e-mail, and Twitter.
Here is an overview of the game, via its store pages and official website:
Story

Taisho era year 100.

Japan, which suffered devastating damage in the "Capital Catastrophe" that occurred 16 years ago, has been reconstructed thanks to a new type of energy based on spiritual power, "Mirai."

However, with the activation of the "New Capital Tower," the cherry blossoms no longer bloomed and demons called Kouki started to increase in numbers, attacking people all over the country. During this time, the guardian of the people was a government organization called "Great Imperial Combat Revue B.L.A.C.K." These girls took the country by storm with their awesome live performances while protecting the lives of citizens.

With Mirai and B.L.A.C.K., the people thought that placing their trust in the government will bring continued peace. Although a few have realized that this prosperity was a lie. They call themselves "Imperial Combat Revue." Bring the government's real plan to light, and take back Japan!

Characters

Gameplay

The game uses a command line battle system that combines commands and simulation. As commanding officer, command the girls and lead your unit to victory! While the controls are simple, these new sensation battles are also strategic and require positioning be considered.

Spiricle Dress

The girls fight wearing armor called "Spiricle Dress."

Original Work

Music

Lyrics: Aki Hata
Composers: Kouhei Tanaka, Kenta Higashiohji
Watch the announcement trailer, gameplay teaser trailer, 23-minute special animation produced by CloverWorks, and an archived version of the announcement event below. View the first screenshots at the gallery.
Announcement Trailer
https://www.youtube.com/watch?v=XAx1V3Bpw0A
Gameplay Teaser Trailer
https://www.youtube.com/watch?v=NrtGeE8ZIFw
Special Animation
https://www.youtube.com/watch?v=o5gFFmhxx80
Announcement Event Archive