RIDE 4 coming to PS5, Xbox Series X on January 21, 2021
Due out first for PlayStation 4, Xbox One, and PC on October 8.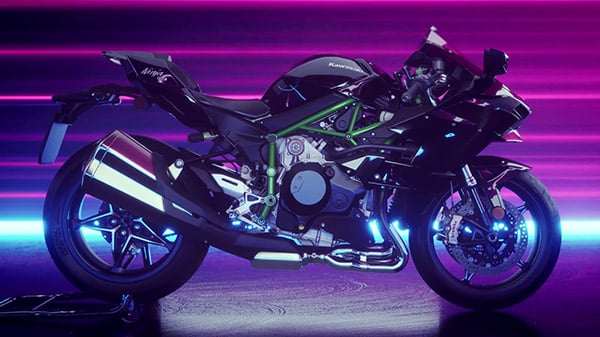 Milestone will release RIDE 4 for PlayStation 5 and Xbox Series X on January 21, 2021 following its release for PlayStation 4, Xbox One, and PC via Steam on October 8, the developer announced.
Users who purchase the PlayStation 4 version of RIDE 4 before April 30, 2021 will be able to download the PlayStation 5 version and all purchase downloadable content at no additional cost. Users who purchase the Xbox One version of the game will have an automatic download of the Xbox Series X version at no additional cost via the Smart Delivery feature.
The PlayStation 5 and Xbox Series X versions of RIDE 4 will support 60 frames per second gameplay with a dynamic resolution of up to 4K, as well as online and offline races with up to 20 racers. Bikes are depicted "with the highest quality for shaders and textures," and both bikes and environments have "a never seen before level of detail."
On PlayStation 5, loading times will be "significantly reduced" thanks to the console's solid-state drive, as well as feature faster streaming of textures to better immerse players into the game environment during races. The game also utilizes the DualSense wireless controller—gas and brake levers have their own resistance to "transmit the same sensations as their real-life counterparts," while haptic feedback lets players "feel their vehicle's vibrations, just like when they ride on the streets."
RIDE 4 digital pre-orders are also now available. Users who pre-order the standard edition on PlayStation 4 or Xbox One will receive a "Bonus Pack" with two bikes, five events, and one additional trophy / achievement, while the Special Edition pre-order Bonus Pack will include four bikes, 10 events, two additional trophies / achievements, and three-days early access before launch. On Steam, pre-orders include a 10 percent discount on the game price, two bikes, five events, and one additional achievement.
Milestone also announced a partnership with Yamaha Motor and Bridgestone for RIDE 4. The Yamaha R1 2020 will be also featured on the Steelbook of the physical RIDE 4 Special Edition.
Here is an overview of the game, via its Steam page:
About

Are you ready to live the best gaming experience that a motorcycle fan can get?

RIDE 4 will spark your competitive soul with hundreds of bikes, dozens of tracks and a whole new level of realism.

Key Features

New and Enhanced Content – Choose among hundreds of officially licensed bikes and ride on dozens of tracks all around the world, carefully designed with an extraordinary level of detail! Every asset has been created starting from CAD data, laser and 3D scanning to achieve precision down to the smallest detail and let you enjoy the best two-wheel racing experience ever.
Choose Your Path – Jump into an amazing and dynamic adventure that interacts with your decisions and choose your own path from the regional events up to the professional leagues. Show your riding skills through challenging races, ability tests, track days and a huge set of events. You could even become an official tester for the most celebrated manufacturers!
Day / Night Cycle, Dynamic Weather, and Endurance Races – RIDE 4 features a fully dynamic weather conditions system and a complete day/night cycle. Experience the race in a new light and prove you are the best rider in any condition. And for the first time, the "Endurance" mode will put your tenacity to the test, with animated pit-stops and long lasting races: prepare to face a world where strategy is the ultimate ingredient of your success!
Neural A.I. – Let us introduce you to A.N.N.A. (Artificial Neural Network Agent), our revolutionary neural AI system based on machine learning. Race against faster, smarter, more accurate riders and compete with an AI more human than ever!
Expanded Customization – Race with your own style! Choose among plenty of official brands for your rider's outfit and customize your bikes aesthetically and mechanically. Unleash your creativity and design your helmet, suit and bike livery in total freedom thanks to our new graphics editor. Once you're done, share your creations online or just discover the best designs of the community!
Online Competitions – Enjoy the most complete and lag-free online multiplayer experience ever thanks to our dedicated servers.
Watch a new trailer below. View a new set of screenshots at the gallery.