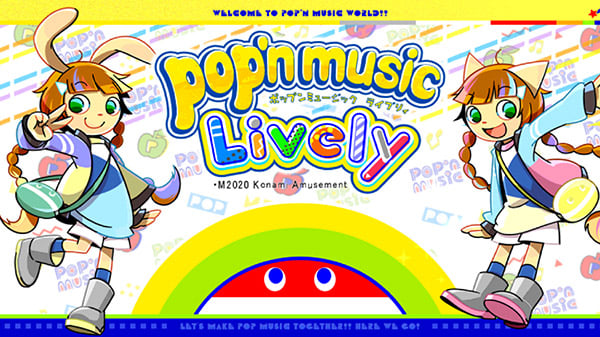 Konami has announced Pop'n Music Lively for PC.
Pop'n Music Lively brings the rhythm game series known for its nine-button operation, music variety, and unique characters to PC. The following five songs are playable in the limited-time beta, which is available now:
"Haisui no Jin" by Hideo Suwa (from Pop'n Music 17 The Movie)
"Kurokami Midareshi Shura to Narite" by Qualia Muramasa (from Pop'n Music 18 Sengoku Retsuden)
"Ren'ai Kansoku" by NU-KO (from Pop'n Music 20 Fantasia)
"Perverse Heart ~Ama no Jaku~" by Egoistic Lemontea (from Pop'n Music Lapistoria)
"Omedetou! Otanjoubi" by Witches (from Pop'n Music Peace)
A Konami account is required to participate in the Pop'n Music Lively beta. You can register here and download the beta client here. An end date for the beta has yet to be determined.