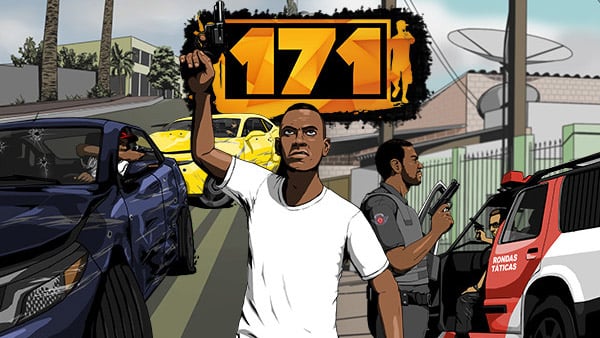 Publisher QUByte Interactive and developer Betagames Group will release Grand Theft Auto-inspired open-world action adventure game 171 for Xbox Series, PlayStation 4, Xbox One, and Switch in addition to its previously announced PC (Steam) version, the companies announced. A release date was not announced.
QUByte Interactive game producer Marivaldo Cabral told Gematsu that a PlayStation 5 version should also be available, but that it is awaiting approval from Sony Interactive Entertainment for final confirmation.
Here is an overview of the game, via QUByte Interactive:
171 is an open-world action adventure game in the veins of Grand Theft Auto. Set in the suburbs of a fictitious Brazilian community, it features typically Brazilian landscapes and multiple gameplay mechanics such as vehicle tuning, ranged and melee combat, and open-world exploration.
Watch a new trailer below.