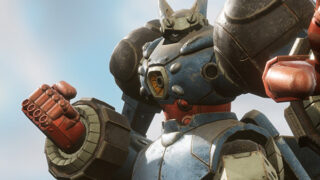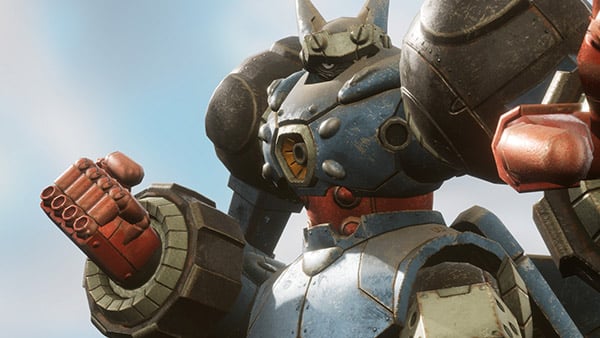 Level-5 has released the Tokyo Game Show 2020 Online trailer and three gameplay videos for cooperative robot action RPG Megaton Musashi, as well as announced that the Megaton Musashi anime will air in summer 2021.
Additionally, the game's official website no longer lists iOS and Android as supported platforms. It is now only planned for release on PlayStation 4 and Switch. A release date is still unannounced.
Here is an overview of the game's story, via the official website:
An Earth stolen by aliens.

In an ordinary town, the people lived a quiet and fulfilled life. However, they did not know it was a false peace. The truth to which they were unaware… is that Earth had already been destroyed…

99 percent of mankind perished by the attack of a mysterious alien force from space called "Dracters." Eventually, a giant hole was formed in the Earth, terraforming the planet into an suitable alien nest. Mankind had no choice but to escape and hide in shelters. While they do not know when the day will come, they await their comeback…

In Shelter Ixia, the residents' memories of the day of destruction were erased, and they live an ordinary life unknowing of the truth. However, among them are the "Chosen Ones" who became pilots and operate giant robots called "Rogues" to fight against the aliens. And today, a new pilot will be chosen once again…
Read more about the game here.
Watch the trailer and gameplay below.
Trailer
https://www.youtube.com/watch?v=S3UU6DzvlVE
Gameplay
Customization
In Megaton Musashi, you can customize your robot's head, body, arm, and leg parts, as well as freely equip it with weapons and special moves.
https://www.youtube.com/watch?v=FMRVv6YC_Is
Battle
https://www.youtube.com/watch?v=osN2NMTRXFc
Event
https://www.youtube.com/watch?v=TRuhg2j0xK8