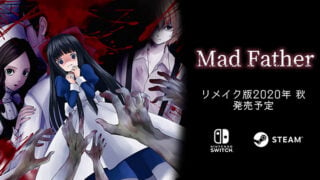 Publisher Playism and developer Sen have announced a remake of the December 2012-released freeware survival horror RPG Mad Father for Switch and PC. It will launch this fall.
The remake will feature enhanced quality, including reformed graphics, as well as additional events and a "BLOOD Mode," a second playthrough mode that significantly changes the scenario.
The original Mad Father is currently available in English for PC via Steam for $2.49.
Watch the announcement trailer below.