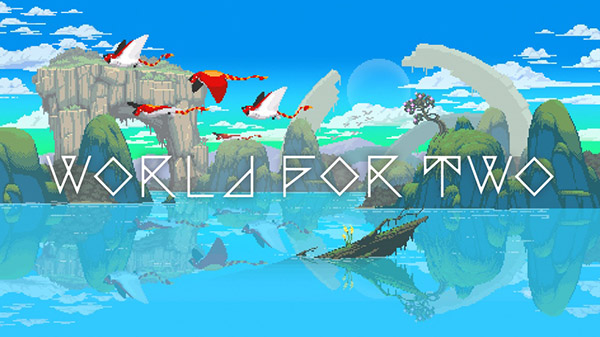 Publisher room6 and developer Seventh Rank have released a Switch version of life creation game World for Two via the Nintendo eShop in Japan for 1,400 yen.
World for Two first launched for iOS via the App Store and Android via Google Play in May 2019.
Here is an overview of the game, via the Nintendo eShop:
Story

One day, nearly all life died due to an unforeseen calamity.

After several years, the sole survivor in this ruined world—a doctor—was trying to create life in an underground laboratory.

In order to gather the energy necessary to create organisms, the doctor built an android able to operate outside.

In a world where human civilization is no longer, vegetation is overgrown. It is cruel, but beautiful.

In this world, the doctor and android begin the creation of life.

This is a story of the creation of life in a dying world.

About

The immensely popular iOS and Android game World for Two appears on Switch!

The Switch version adds 14 new organisms, allowing for richer creation of life.

The organisms from the iOS and Android versions also appear, now with updated animations that invoke a greater sense of life.

By clearing the Switch version, you can play the "Prequel" story that depicts the doctor's past. Enjoy a new story created specifically for this version with new music.

Furthermore, as a clear bonus, you can unlock a feature to change the background music in the main story to a piano quintet (piano, two violins, viola, and cello) to experience the beautiful world to more immersive sounds.
Watch the Switch launch trailer below.