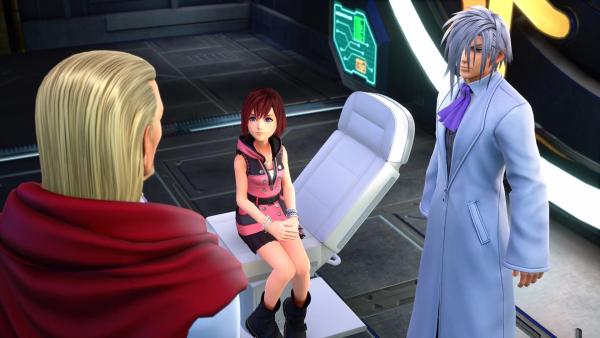 Kingdom Hearts director Tetsuya Nomura teased more Kingdom Hearts to come as the series heads towards its 20th anniversary in 2022 in a new interview published by Famitsu.
Here is the snippet:
—I want to ask about the future of the series. The "Dark Seeker" story ended with Kingdom Hearts III, but not every mystery has come to light and the secret movie suggests there are still new developments to come. What does the future of the Kingdom Hearts series look like?

Nomura: "Kingdom Hearts will celebrate its 20th anniversary in 2022, you know."

—That's true.

Nomura: "That being said… I'm working hard towards the 20th anniversary. (Laughs.) I myself have already switched to thinking about the next work, and the Kingdom Hearts team has already started working on something new. Kingdom Hearts: Melody of Memory came just before we started working on the next title, so the main staff was able to assist. When we're able to announce something in the future, I think it will be full of surprises, so please look forward to it."
Additionally, speaking with Nintendo Enthusiast, Nomura said that while the rhythm game Kingdom Hearts: Melody of Memory is coming to Switch alongside PlayStation 4 and Xbox One, there are currently no specific plans for more Kingdom Hearts games on the platform. While Square Enix did consider porting existing Kingdom Hearts games to Switch, it was found to be technologically difficult. However, Nomura likes Switch and wanted to do something on it, which is why Kingdom Hearts: Melody of Memory will be available on the platform. He also added that this does not rule out the possibility of future non-Kingdom Hearts titles by him appearing on Switch.
Kingdom Hearts: Melody of Memory is due out for PlayStation 4, Xbox One, and Switch on November 11 in Japan and November 13 in the west. Read more about the game here.