Kemco RPG Selection Vol. 6 coming to PS4 in 2021 in Japan
Includes Asdivine Kamura, Alphadia Genesis, Dragon Lapis, and Liege Dragon.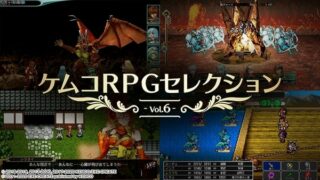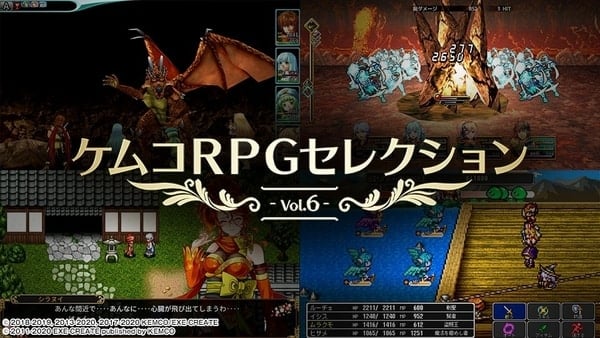 Kemco will release Kemco RPG Selection Vol. 6 for PlayStation 4 in 2021 in Japan, the publisher announced.
The sixth volume includes the following four titles:
Asdivine Kamura

After everything is upended when a transcendent being named Zaddes appears and begins altering the world, the Spirit Deity, Shiki, sets out to gather the Mystic Orbs scattered throughout the various regions, and restore his world. Teaming up with an unlikely band of both quiet and freewheeling female companions, what conclusion they all arrive at? Only deity knows the answer to that!

Engage in fierce three-by-three grid battles and employ ranged attacks to counter to enemy formations! It's also possible to summon or transform into Harbingers to get full support! By strengthening the bonds with companions, the party will be able to go where they could not before. From upgrading weapons to the battle arena and beyond, the stakes have been raised when it comes to content for an Asdivine game!

Read more at PlayStation.com.

Alphadia Genesis

Having been at peace for only 15 years since the end of the Energi War, the kingdoms of Archleign and Ghalzabine are once again thrust onto center stage after a murder perpetrated by a clone comes to light.

Hoping the treaty signed to end the use of clones for conventional warfare has not been violated, a joint-investigative team is put together to find out the cause and bring those responsible to justice. However, the adventure appears to be far more volatile than anyone could have first imagined…

Engage in intense 3D turn-based battles with beautifully rendered character visuals, vibrant Energi and Break Skills! Characters outside the party can cooperate in various ways through the use of Assists. Not to mention the rest of the huge content packed in one in the well-known RPG saga, immerse yourself in challenging subquests, arena battles, bosses around the world and more!

Dragon Lapis

A thousand years ago, a great battle ensued between two dragons, one gold and the other silver, where they were sealed away. Many centuries later, the Silver Dragon reawakens, and launches an assault on a frontier village.

Lucas, a royal knight serving as a guard, little does he know he is, in fact, a descendant of the hero who once sealed the Gold and Silver Dragons in human form. Nonetheless, when the tragedy strikes, he soon sets out on an adventure to save the world!

Make a return to the golden age of RPGs with 8-bit graphics and chiptunes. By unlocking growth plates, characters are able to strengthen parameters, learn skills, and increase job rank! Master multiple jobs and live an adventure full of challenges and dungeons to explore!

Liege Dragon

With Abigore, the Evil Dragon, coming back to life, the kingdom of Blaze was thrown into confusion. Yuran who has lost his memory witnesses a village being destroyed, and heads for the capital hoping to find something he could do in this time of destruction.

Here begins an adventure to find the Dragon Tools of the Three Heroes, to confront the revived dragon and bring peace to the world!

Engage with hordes of monsters in turn-based battles, and make use of Sorcery Stones to learn skills! Attack enemies as a team using Unison triggered by the bonds between the allies. There are even more to enjoy in this magical adventure, such as various quests, weapons to upgrade, and a monster guide to complete!