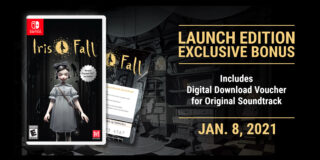 Puzzle adventure game Iris.Fall will launch for PlayStation 4, Xbox One, and Switch on January 8, 2021, publisher PM Studios and developer NExT Studios announced.
The PlayStation 4 and Switch version will be available in a physical edition for $39.99, which includes a voucher to download the digital original soundtrack. Pre-orders are currently available at Amazon, Best Buy, and GameStop.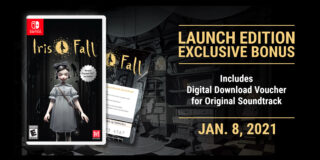 Iris.Fall first launched for PC via Steam in December 2018.
Here is an overview of the game, via PM Studios:
Solve clever puzzles and uncover an intriguing story full of mystery and wonder. With "light and shadow" as a core concept, Iris.Fall takes players on a monochrome adventure unlike any other. After awakening from a dream, Iris follows a black cat into a dilapidated theater, traveling back and forth through a strange labyrinth of light and shadow. As the story unfolds, Iris begins to realise that everything in this theater seems to have some kind of hidden connection to herself.