Gothic Murder: Adventure That Changes Destiny coming west on September 24
In order to protect someone important to her, a young girl steps forward to solve an elaborate mystery.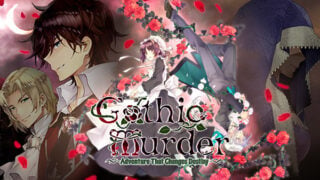 Orange will release mystery visual novel Gothic Murder: Adventure That Changes Destiny for PlayStation 4, Switch, PC via Steam, iOS, and Android in the west on September 24 for $11.99 ($10.98 for all chapters on iOS and Android), the developer announced.
Gothic Murder: Adventure That Changes Destiny first launched for iOS and Android in September 2019 in Japan, followed by PC via Steam on February 13, Switch on March 12, and PlayStation 4 on July 29.
Here is an overview of the game, via its Steam page:
About

Can she, a maid in an earl's household, change the fate of the lord she serves?

An original mystery game, developed by Orange–creator of many mystery adventure games such as the Jake Hunter Detective Story series.

In each chapter, tragedy will befall our heroine, unless the player can stop them. There are five incidents to solve.

Story

Our story begins in early 20th-century England, at the manor of an eminent earl.

Our heroine, a maid at this manor, often has dreams that foretell the death of the people around her. Her latest dream, has warned her that the life of the lord she serves is in danger.

As the manor buzzes with talks over the inheritance and will of the previous earl, a terrifying and sinister plot unfurls…

In order to save her lord's life, our heroine, with the information her dream has given her, races to find out the truth—.

System

Examine the manor and formulate your reasoning based on the information you collect. Simple, intuitive controls will help you solve the mystery.

If your reasoning fails, the lord's deadly fate is sealed. If you can help him survive, a secret love awaits…?

It's a game that anyone can easily enjoy and experience all kinds of excitement.
Watch the western announcement trailer below. Visit the official website here.