Evotinction 'Escape from Genie Activation Hub' three-minute gameplay walkthrough
Escape the genies.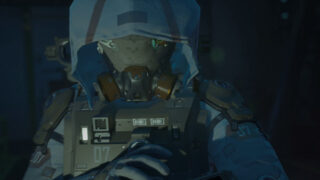 Developer Spikewave Games have released a new, three-minute gameplay walkthrough for "hack and stealth" game Evotinction.
Here is an overview of the game, via PlayStation.com.cn:
Spikewave Games is a passionate game development team founded by four experienced hardcore game developers whose years of close cooperation have forged a shared vision in addition to a highly efficient team.

Evotinction is a third-person stealth game featuring unique hacking mechanics. The developers share an enormous passion for the stealth genre and wish to provide a complex and dynamic stealth experience for players. A variety of hacking skills, environmental devices, and gadgets provide rich and emergent gameplay.

Set in the near future, Evotinction aims to discuss the relationship between evolution and extinction. As technology rapidly develops, its potential threat increases. Artificial intelligence, gene editing, and quantum entanglement are just a few emerging technologies that will challenge mankind's understanding of life and morality. This trend cannot be undone. How far will our species go with technology?
Evotinction is in development for PlayStation 4.
Watch the footage below.