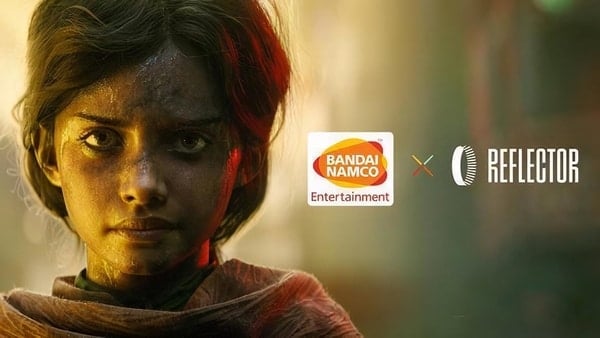 Bandai Namco Entertainment Europe has acquired Montreal-based Reflector Entertainment, which recently announced the video game Unknown 9: Awakening, from Lune Rouge Innovation as part of its strategy to develop 50 percent of its content outside of Japan, the company announced.
"Designing and developing the content we shall publish and distribute is the cornerstone of our strategy," said Bandai Namco Entertainment Europe COO Arnaud Muller in a press release. "The creative vision and development capacity of Reflector Entertainment will boost Bandai Namco Entertainment Europe's ability to craft breathtaking experiences over the years. We look forward to working with such a skilled team, and to welcome them to the Bandai Namco Entertainment family."
Reflector Entertainment was founded in 2016 by Alexandre Amancio and Lune Rouge, and is focused on building "Storyworlds" that people can interact with across a variety of media, including video games, novels, podcasts, movies, and more.
Its Unknown 9 franchise, crafted by the company's 120 staff, including some behind "the best AAA video games coming from Canadian studios," has so far been revealed with the the release of the first book in a novel trilogy written by bestselling author Layton Green, podcast episodes, a comic book series, and the newly announced video game Unknown 9: Awakening.
"The reach to worldwide audiences and the endless entertainment possibilities offered by the synergies with Bandai Namco Entertainment Europe and the rest of the Group will provide a great long-term perspective for the team, here in Montreal," said Amancio.
Lunge Rouge president Robert Blain added, "We believe this acquisition will enable Reflector Entertainment to deepen its transmedia vision to build amazing journeys, while expanding on the work already done on the Unknown 9 franchise and other projects. Bandai Namco Entertainment Europe has an amazing team in place and their skills and knowledge of the industry will guarantee Reflector Entertainment a brilliant future."
The transaction to acquire Reflector Entertainment is expected to close in the fourth quarter of 2020. When it does, Alexandre Amancio will become chief creative officer of Reflector Entertainment and operate alongside Bandai Namco Entertainment Europe vice president of content Herve Hoerdt, who will manage the transition as CEO.