Astro City Mini final 13 titles announced
All 36 titles revealed.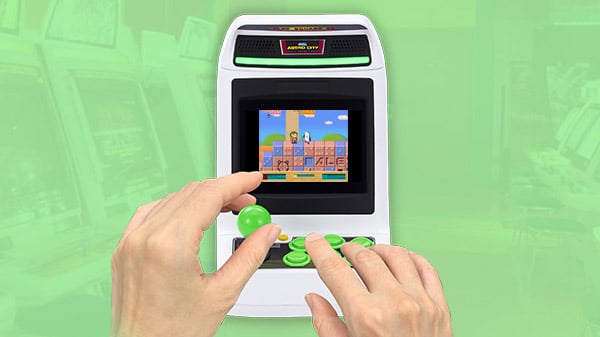 Sega Toys has announced the final 13 of 36 titles playable on Astro City Mini, the mini version of the classic Sega arcade cabinet due out on December 17 in Japan for 12,800 yen.
Here is the full lineup of games, including previously announced titles:
Announced September 3
Alex Kidd with Stella: The Lost Stars
Arabian Fight
Flicky
My Hero
Puyo Puyo Tsu
Quartet 2
Rad Mobile
Scramble Spirits
Sega Ninja
Sonic Boom
Space Harrier
Stack Columns
Thunder Force AC
Announced August 20
Bonanza Bros.
Columns
Crack Down
Cyber Police ESWAT
Puyo Puyo
Puzzle & Action: Ichidant-R
Gain Ground
Shadow Dancer
Shinobi
Wonder Boy
Wonder Boy in Monster Land
Wonder Boy III: Monster Lair
Announced July 7
Alien Syndrome
Alien Storm
Altered Beast
Columns II: The Voyage Through Time
Dark Edge
Fantasy Zone
Golden Axe
Golden Axe: The Revenge of Death Adder
Puzzle & Action: Tant-R
Virtua Fighter
Watch a new trailer below.