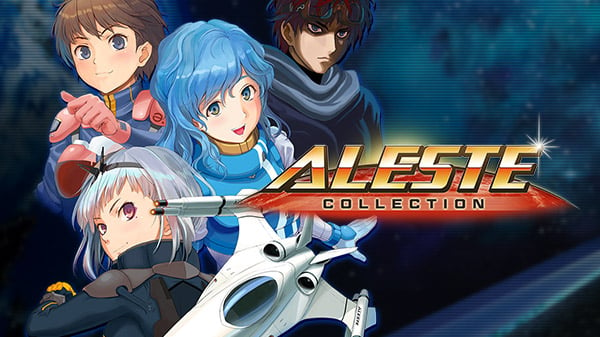 M2 has announced Aleste Collection for PlayStation 4 and Switch as the latest "M2 ShotTriggers" title. It will launch on December 24 in Japan for 6,800 yen at retail and 4,500 yen via download. The physical edition includes a staff interview book.
Aleste Collection includes the following four titles:
Aleste (1988, Sega Mark III)
GG Aleste (1991, Game Gear)
GG Aleste II (1993, Game Gear)
Power Strike II (1993, Sega Master System) – first time released in Japan
As expected of an M2 ShotTriggers title, Aleste Collection will fully support M2 Gadgets and a wealth of options. Details will be announced at a later date.
In addition to the standard edition, M2 will also release limited edition bundle including a white Game Gear Micro unit featuring the four games of Aleste Collection, a white Big Window Micro peripheral, a 32-page art book, and the staff interview book for 14,800 yen.
More details will be announced during the "Sega / Atlus TV" live stream at Tokyo Game Show 2020 Online on September 26 at 16:20 JST.
Watch the announcement trailer below. Visit the teaser website here.