Zoids Wild: Infinity Blast launches November 26 in Japan
Second Zoids game for Switch gets a release date.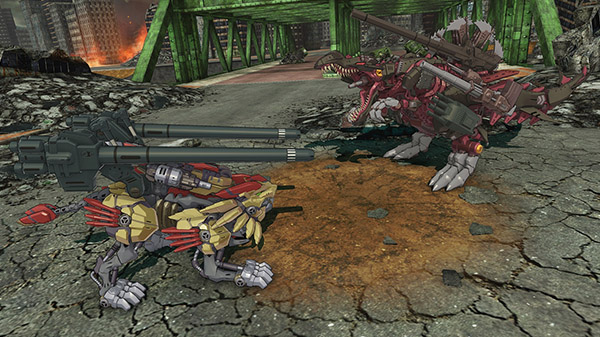 Zoids Wild: Infinity Blast will launch for Switch on November 26 in Japan for 5,980 yen, publisher Takara Tomy announced.
Here is an overview of the game, via its official website:
About

A battle between modified Zoids with unlimited possibilities begins! The exhilarating, action-heavy battles between Zoids have been enhanced! With the addition of the new "Modification" mode, the battle strategy has evolved! Fight alongside your very own partner Zoid!

Key Features

New Feature: Modification – Zoids Wild: Infinity Blast includes a new "Modification" feature that lets you customize your Zoid. Freely modify your Zoid with over 150 weapons and more than 50 color variations. Mix and match Wild Actions, and even give your Zoid your own name! Create an original Zoid all your own!
Exhilarating Battles Between Mech Lifeforms – Sparks will fly between unique Zoids in violent, action-heavy battles! Determine your strategy and battle with your modified Zoid. Since the tides of battle can turn in one move with a "Final Blast" ultimate attack, the victor is truly unknown until the very end. Experience the thrilling and exhilarating battles of Zoids!
A Gathering of Zoids Across the Generations – In addition to Zoids from Zoids Wild such as Rising Liger and Genospino, Zoids from previous series such as Blade Liger and Geno Breaker will also appear. Only in Zoids Wild: Infinity Blast can you enjoy battles between Zoids from across the generations!
Watch a new trailer below. View a new set of screenshots at the gallery. Visit the official website here.