Sky: Children of the Light for Switch delayed to 2021
No longer due out this summer.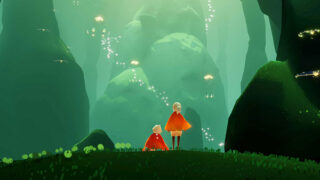 thatgamecompany has delayed the Switch version of Sky: Children of the Light from its previously planned summer release window to 2021.
Here is the full statement from thatgamecompany:
As a small indie studio, it's been challenging to pull off so many releases back to back. Due to the remote slowdown during COVID and our utmost priority to protect our team's health, we're pushing Sky on Nintendo Switch back by a few months into 2021.

Through the pandemic, we've done our best to release Sky on Android, manage a live game, and launch two new adventure seasons. We've been excited to finally bring this game to console as much as you have, and thank [Sky] fans for their patience while we work on its release.
Sky: Children of the Light is currently available for iOS via the App Store and Android via Google Play.