Second Extinction launches in Early Access for PC in September
New trailer introduces the War Effort.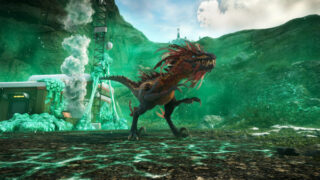 Dinosaur-themed three-player cooperative shooter Second Extinction will launch in Early Access for PC via Steam in September, developer Systemic Reaction announced. It will also launch for Xbox Series X and Xbox One at a later date.
Systemic Reaction also detailed the "War Effort," Second Extinction's community-centric meta-game, in an interview with IGN.
"The War Effort reflects the changes in the ongoing fight against the dinosaurs and ensures you'll always have to stay on your toes. It's a highly interactive, community-driven environment for players to fight in, letting us create new content that evolves over time," Second Extinction product owner Julianne Harty told IGN. "The War Effort is an integral part of how we'll introduce new dinosaurs, missions, and more as a live service experience, and it's a feature we're excited to fully flesh out throughout early access."
Read more about the War Effort at IGN. Read more about the game here.
Watch a new trailer below. View a new set of screenshots at the gallery.