Open-world tactical RPG Tenderfoot Tactics for PC launches October 21
A low-polygon tactical RPG and exploration game.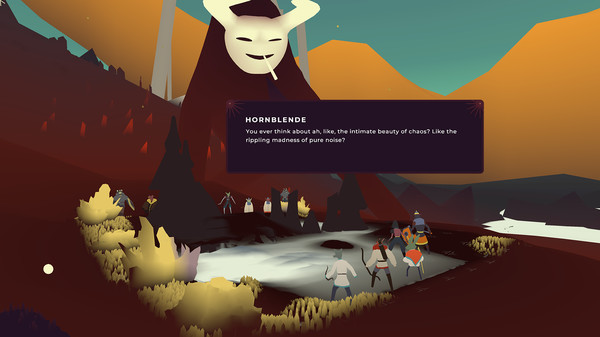 Open-world tactical RPG Tenderfoot Tactics will launch for PC via Steam on October 21, publisher Ice Water Games announced during the Future Games Show: Gamescom 2020 Edition.
Here is an overview of the game, via Ice Water Games:
Modern Tactical RPG, Inspired by the Classics

A novel, deterministic combat system, with easy to grasp rules and astonishing depth. No random miss chances. No damage ranges.

Manipulate the elements to turn the battlefield to your advantage, but beware the consequences, as nature is complex and fickle. Open chasms, raise mountains, boil lakes, drain rivers. Start fires you later regret.

Vast Open-World Exploration

Unearth ancient ruins, discover strange artefacts, and meet new friends, in a lush, painterly world. Explore the reaches of the archipelago by boat. Take to the skies as a bird to survey the landscape and plan the best route forward.

For a generation, the terrible Fog—one vast, voiceless, and cruel spirit—has been eating the once-thick forests of the mainland. Now, with nowhere left to call home, and granted magic by the friendly spirits of the archipelago, one small party of would-be adventurers sets out. Find a way to save the many goblin towns of the rocky coast, discover the truth of the Fog, and, if possible, put an end to it.

Key Features

Explore the archipelago to your heart's content, finding surprises along the way.
No damage ranges or miss chances: each attack makes a predicted amount of damage, so plan accordingly.
Evolve and customise your goblins, granting them different abilities. Each goblin is unique, try out different party combinations.
Watch a new trailer below.