Lost at Sea adds PS5, Xbox Series X versions
Gamescom 2020 trailer released.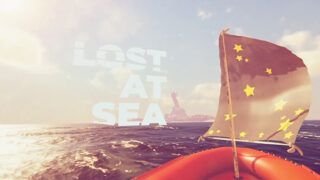 Lost at Sea, the June-announced narrative adventure game about life, will launch for PlayStation 5 and Xbox Series X in addition to its previously confirmed PC version when it launches in 2020, publisher Headup Games and developer Studio Fizbin announced.
Here is an overview of the game, via its Steam page:
About

Lost At Sea is a game about life. A game about every one of us and the incredible adventure we all take part in.

Love, friendship, family, career, freedom. No matter who we are or where we come from, these are the things that make life worth living for all of us. And we are all afraid that something will take these things away or take us away, before we have experienced every single bit of it. But death is inevitable, to be afraid of it doesn't make sense. And the more we experience, the more we know and remember – the more the fear of death loses its power.

Set on a beautiful island, where every biome represents a phase of life, you will explore your surroundings and solve riddles to reclaim your memories, while the fear of death is hunting you, trying to take you to the other side before you have tasted life. In the end, this is a game about the things you want to remember, the things you wish for and life as a whole. What are the most important moments of your life?

Key Features

The Big Questions – If you ever thought about what makes life worth living – this game is for you
Island of the Mind -Explore the different phases of your life, each of them with its own beautiful biome on the island
Remember in Style – Gorgeous illustrations capture the essence of your most important moments
Face Your Fears – We all have those dark moments that we can't quite explain and that emerge out of nowhere in life – and on the island
Games to Remember – Unlock your memories with specifically designed minigames and puzzles that capture the memory in gameplay
Heartfelt Sound – The audio in Lost at Sea triggers your memories and emotions in a way we can't quite explain but really love
Watch the Gamescom 2020 trailer below.