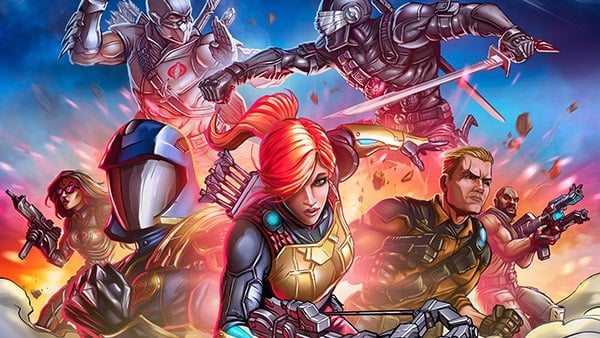 GameMill Entertainment has announced team-based third-person shooter G.I. Joe: Operation Blackout for PlayStation 4, Xbox One, Switch, and PC. It will launch on October 13.
Here is an overview of the game, via GameMill Entertainment:
Travel to monumental locations like Cobra Headquarters and the U.S.S. Flagg through an original story inspired by 80s-style comics. Take on 18 campaign missions featuring iconic vehicles and boss battles in single-player or local split-screen co-op.

G.I. Joe: Operation Blackout features 12 playable characters, including Duke, Snake Eyes, Cobra Commander, Destro, Roadblock, Storm Shadow and more. Each soldier has their own unique powers and can be customized with a variety of weapons and skins. There's also multiplayer with modes such as Capture the Flag, Assault and King of the Hill.
Watch the announcement trailer below. View the first screenshots at the gallery.