Dynasty Warriors 20th anniversary title announcement coming soon
No plans for a "Dynasty Warriors 9: Xtreme Legends."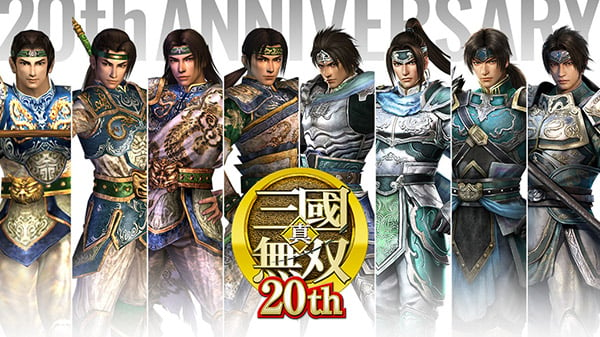 The latest issue of Weekly Famitsu has an interview with Dynasty Warriors series producer Akihiro Suzuki in celebration of the franchise's 20th anniversary, in which he teases multiple upcoming titles.
"I hope to be able to announce a 20th anniversary title in the near future," Suzuki said. "By the way, there is not only one anniversary title."
Suzuki also said that there are no plans for an Xtreme Legends version of Dynasty Warriors 9, as "the system itself isn't suited to Xtreme Legends."
In discussing Dynasty Warriors 9, Suzuki said, "Dynasty Warriors 9 wasn't received well among people looking for an experience like previous entries, and we got some tough criticism, but there were also voices of praise. I think the challenges we took on were too big and tangential."
He continued, "Future numbered titles may not have an open world. However, while I don't know how to best bring out the charm of the Romance of the Three Kingdoms or what type of title that would be, I do want to try at it again."
Suzuki added, "Making a Dynasty Warriors 9-2 is an interesting idea, but that's only my personal opinion."
Dynasty Warriors 9 is available now for PlayStation 4, Xbox One, and PC via Steam.
Thanks, Famitsu and Ryokutya2089.