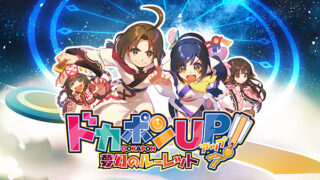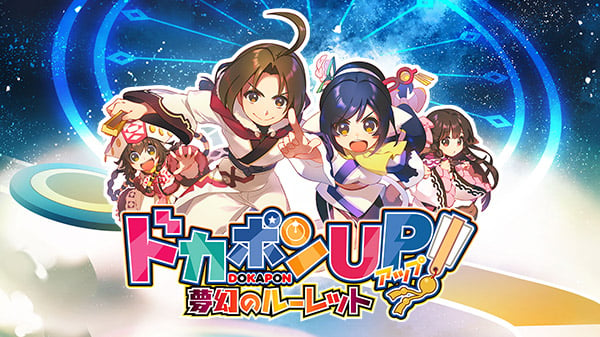 Publisher Aquaplus and developer Sting have launched the Japanese official website and released the first information and screenshots for newly announced Utawarerumono-themed digital board game Dokapon UP! Mugen no Roulette.
Get the details below.
About

Dokapon UP! Mugen no Roulette is the latest entry in the digital board game series Dokapon. It is set in the world of Utawarerumono, with everything from stages to items and so on themed around the franchise. In addition to playable characters from Utawarerumono, many characters will also appear in the adventure parts throughout the story. The game features a fully-voiced "Story" mode, the series' mainstay "Offline Match" mode, and—for the first time in the Dokapon series—an "Online Match" mode allowing you to play against everyone from friends to strangers.

Story

Dokapon UP! Mugen no Roulette features a fully-voiced single-player "Story" mode with a story created specifically for the game. In this mode, you will progress through the story with Haku as you clear each stage. Each stage has its own victory conditions, and your "objective" will update for every new event, so keep an eye on the objective while progressing through the story.

Offline and Online Matches

You can play against other users both offline and online. Up to four players can compete against each other, and you can play with CPU characters in place of real players depending on the circumstances. You can adjust the game settings down to details such as "final objective," "victory conditions," "map selection," and more, allowing you to play against each other on your terms. Various "stamps" are also available as a communication tool for online matches.

Game Flow

The victory conditions for a game can be decided between players. Depending on the space the player lands, they may battle monsters or other players, govern or shop in towns, obtain loot, and so on while aiming for the goal to meet the game's victory conditions. Work together, get in each other's way—there are various ways to play.

Characters

Dokapon UP! Mugen no Roulette has RPG elements, so your character can level up, increase their stats, and learn new skills by defeating monsters and the like. And each character learn unique skills, so take action and make the best use of those skills to gain the upper hand.

Premium Edition (8,300 yen)

Packaging with a special illustration
Visual book featuring character artwork, illustrations, and more
Haku and Kuon acrylic key chains
Original soundtrack
Downloadable content playable character "Anju Battle Ver."
Dokapon UP! Mugen no Roulette is due out for PlayStation 4 and Switch on December 10 in Japan.
View the screenshots at the gallery.