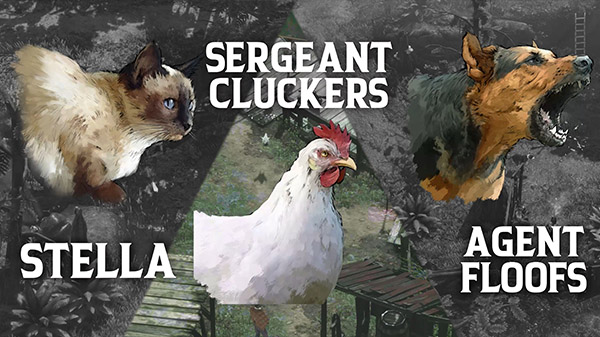 Publisher THQ Nordic and developer Mimimi Games have released the version 1.3 update for Desperados III which adds another four "Baron's Challenge" missions.
Get the patch notes below.
New Content

Added four brand-new Baron's Challenge missions:

Three Men with No Name – Where is Waldo? Identify three specific guards among the crowd supposed doppelgangers on the map—and kill them!
Bear Trap Triplets – We all know how much Hector loves his little Bianca. One can only imagine what he could with three of them… why not put it to a test?
Best Served Cold – Some poor guy didn't know who the Baron was and cheated him. The Baron wants him found in a crowded market place and brought to the docks—dead or alive.
Rescue Aid Society – Alas! Doc McCoy is being held prisoner in the bayous. Isabelle's cat Stella, a dog and a chicken have formed a special animal commando to rescue the Doc.

Bug Fixes & More

Minor Stability Improvements – We made further optimizations to improve the overall stability of the game.
Showdown Mode Fixes – We got a few reports from users about different Showdown Mode issues. Most of them should be resolved now.

Known Issues

Three Men with No Name – The player can deliver the Dentist to the coffins as one of the missions targets. The game will falsely accept him as a mission target.
Desperados III is available now for PlayStation 4, Xbox One, and PC via Steam and GOG.
Watch a trailer for the update below.