Auto Chess coming to PS4 on October 31
Chess battle game to make its console debut.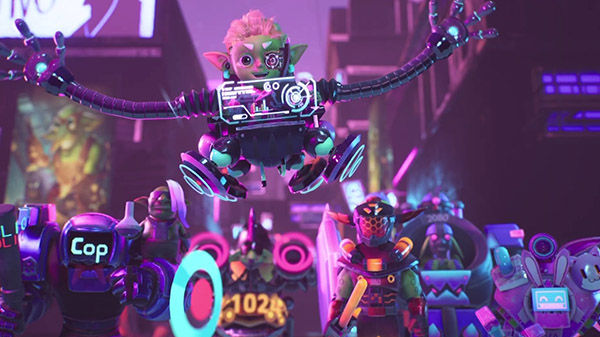 Dragonest will release chess battle game Auto Chess for PlayStation 4 on October 31, the developer announced.
Auto Chess is currently available for PC via the Epic Games Store, iOS via the App Store, and Android via Google Play.
Here is an overview of the game, via the Epic Games Store:
Game Goal

Develop strategies in order to deploy the ideal chess piece army to defeat the other players in the lobby. You use the chess pieces from a shared pool to create your own lineup, and then they enter the battle phase and fight each other automatically. You will be facing against seven other chess players during each match, while defending your own chess board. Meanwhile, your troops will also be attacking the enemy's army on their chessboard. Your goal is to be the last person standing.

Starring-up Chess Pieces

In order to form a lineup, your first step should be to strengthen your pieces. Since the pieces in the game have class synergy, and are divided into 1-star, 2-star and 3-star tiered units, you need upgrade your chess pieces' level. The rule of upgrading is usually "3 for 1", which means three 1-star pieces can be combined into one 2-star piece. Three 2-star pieces can be combined into a 3-star piece. Pick your favorite chess pieces in the Store and try starring them up!

Lineup and Synergies

To defeat your opponent, you also need to achieve the maximum profit with the lineup. In addition to star levels, chess pieces also have the race and class synergies. Different chess pieces with the same race or class will trigger the corresponding synergy which help to make your chess pieces stronger and more powerful. Let's take Cave Clan as an example. When two chess pieces from the Cave Clan are deployed on the chessboard, they will both increase all allies' HP by 100. As more and more chess pieces enter the battlefield, the player can overlap synergies, and create their own unique chess lineup.

Game Modes

Ranked Mode
Casual Mode
Fantasy Mode
Quick Mode
Watch the PlayStation 4 announcement trailer below.