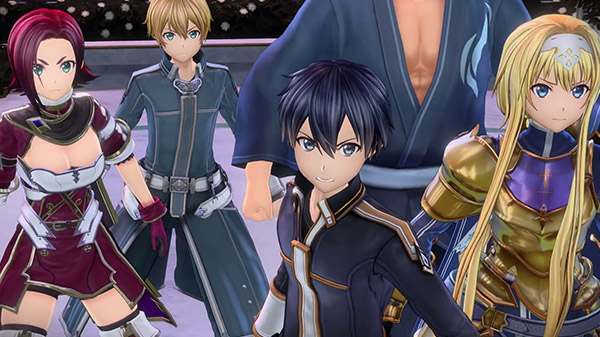 Publisher Bandai Namco and developer Aquria debuted the launch trailer and new gameplay footage of Sword Art Online: Alicization Lycoris during the "Sword Art Online Game & App Latest Information Special" live stream.
Sword Art Online: Alicization Lycoris is due out for PlayStation 4, Xbox One, and PC via Steam on July 10 worldwide. (The console versions will launch in Japan on July 9.)
Watch the footage below.
Launch Trailer
Gameplay
55:55 – Eight-character multiplayer video (four players plus four NPCs)
59:37 – The adventurers who can be turned into AI by recording your action an attack patterns
1:02:49 – A "Divine Beast Quest" in which a super powerful monster appears on the field
1:05:49 – Gameplay by Eugeo voice actor Nobunaga Shimazaki
Thanks, Games Talk.