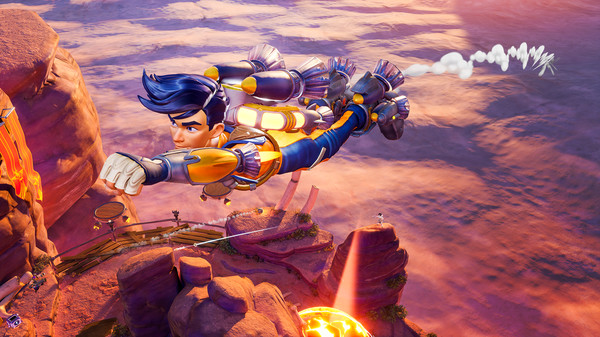 Publisher Electronic Arts and developer Final Strike Games have released a new trailer for hero arena shooter Rocket Arena dubbed "World of Crater."
Here is an overview of the trailer, via Electronic Arts:
Welcome to the world of Crater! With its colorful cast of playable characters players will take a tour through Rocket Arena's 10 vibrant maps, including a desert full of extinct dinosaur-like creatures, futuristic cities, exciting jungles, pirate lagoons and an underwater world. The story for Rocket Arena was written by Writer/Co-Creator of TaleSpin, Len Uhley and Final Strike Games.
Rocket Arena is due out for PlayStation 4, Xbox One, and PC via Steam and Origin on July 14 with cross-play support.
Watch the trailer below.