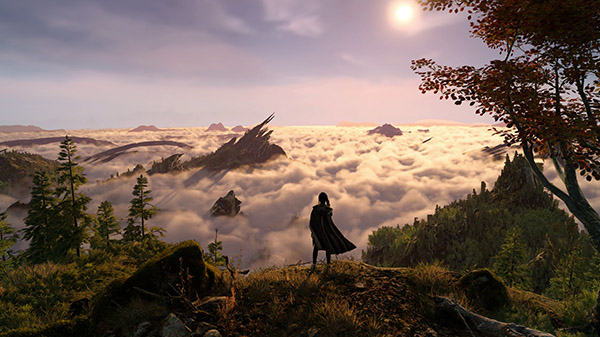 Project Athia, the June-announced "thrilling other-worldly adventure" from Luminous Productions for PlayStation 5 and PC, is an open-world style game, according to Square Enix president and representative director Yosuke Matsuda.
"The game Project Athia (title tentative), which we will release for PS5, is an open-world style game in which users can freely move around the game world," Matsuda told Weekly Toyo Keizai Plus. "PS5 dramatically improves video technology, such as with the implementation of light-reflecting 'ray-tracing' technology. Compared to what you see on PC, it is nearly identical. By utilizing these special traits, we're able to create incredibly precise imagery. We still plan on developing well-balanced games tailored to a platform's traits, including smartphone and cloud-based games, but we will never stop developing for high-end platforms such as PS5. Because these things are packed with the best technology."
A release date for Project Athia has yet to be announced.
Thanks, Sokuho@Hokanko.