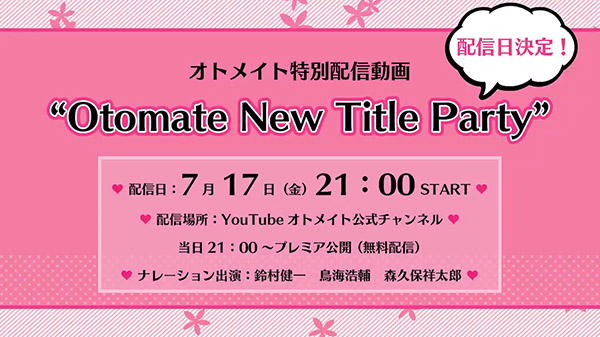 Idea Factory's otome visual novel brand Otomate will host "Otomate New Title Party" on July 17 at 21:00 JST, where it will debut its lineup of upcoming games, the company announced. You will be able to watch it on YouTube.
Presenters include Kenichi Suzumura, Kousuke Toriumi, and Shoutaro Morikubo.
Otomate's portfolio of previously released games includes the Code: Realize series, Collar X Malice series, Hakuoki series, Piofiore series, and many more.
Stay tuned.