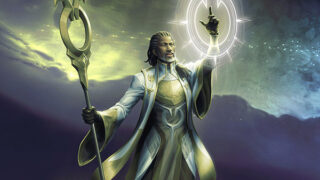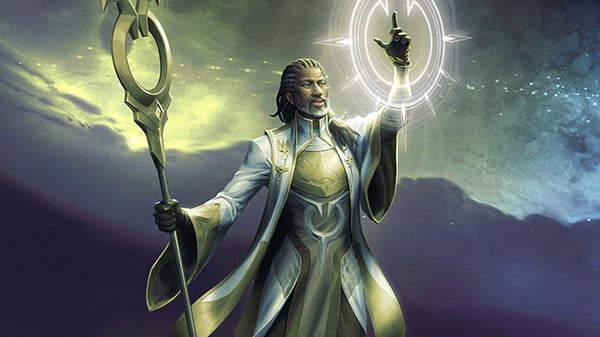 The Sanctifier class will be among the five starting Planeswalker classes in free-to-play massively multiplayer online action RPG Magic: Legends at launch, publisher Perfect World Entertainment and developer Cryptic Studios announced.
Here is an overview of the Sanctifier, via Perfect World Entertainment:
Inspired by the radiance of the sun itself, Magic: Legends' modern take on the classic support class embodies the regimented structure, gleaming light, and celestial focus associated with Magic: The Gathering's white mana.

The Sanctifier is a long range character who is able to heal their allies while smiting their enemies and a devout healer who maintains order on the battlefield by supporting their allies and summoned creatures alike.

This devout spiritual healer can call on the power of Divine Bolt, a primary ability that fires long range bolts of holy energy at enemies from a safe distance. This is complemented by their secondary ability, Wave of Radiance, which generates a brilliant swath of moving light that damages every enemy it touches and can heal the Sanctifier's allies and summons.

The Sanctifier is an ideal class for players who enjoy maintaining order on the battlefield, demonstrated by their powerful utility ability, Salvation. Every time the Sanctifier uses Salvation they regenerate health, heal their summons, and gain a stack of Devotion. Upon using Salvation four times, Sanctifiers will be joined on the battlefield by an Angel, who will fight alongside them with the iconic Lifelink ability. Like the card game source material, creatures with Lifelink will heal the player as they deal damage.
More information on the Sanctifier is available via an official blog post.
Magic: Legends is due out for PlayStation 4, Xbox One, and PC in 2021.
Watch a gameplay video below. View a set of concept artworks at the gallery.