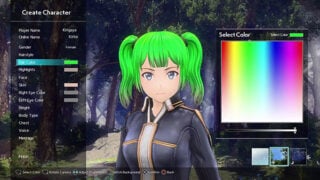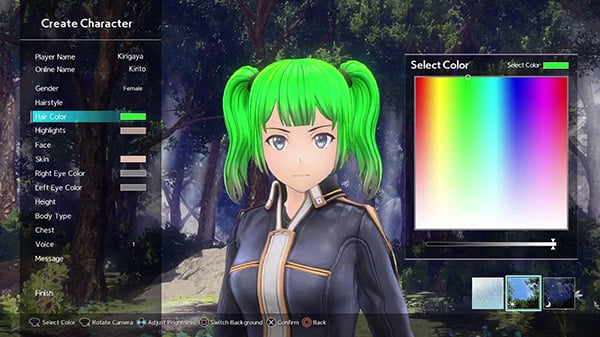 Publisher Bandai Namco and developer Aquria have released a new trailer for Sword Art Online: Alicization Lycoris introducing customization and exploration.
Here is an overview, via the trailer:
In Sword Art Online: Alicization Lycoris, you have the freedom to create your own avatar. Not only that, dictate your fashion even further with transmogrification. Use weapons and armor to fully express your personal flair and style.

And with the world as your oyster, exploration is just as important as hunting vicious monsters. Delve into the multiple activities as you run, jump, climb, and even swim to gather the necessary ingredients to craft your own items.

Smithing allows you to forge mighty weapons with added additional skills! Engrave useful accessories to gain extra powers when equipped.

And before heading out to save the world, don't forget about Alchemy! Craft and stock up on medicine that will come in handy during any situation.

But after a long day, every hero has to eat. Hunt or Fish to gather the proper ingredients to whip up a delicious gourmet meal and wow your party! A hero on a full stomach will always ensure that the buff will last for a long time.

And what's more important than food!? Well, the people you share your journey with. Sword Art Online: Alicization Lycoris allows you to earn Social Points to understand and get to know your partners better. Build stronger bonds with one another through meaningful conversations. These Bond Conversations allow you to learn something new about your partner, whether it's a tender heart-felt moment or a meaningful comment. Listen to your partner by choosing the proper response to affect the conversation and take it to the next level!
Sword Art Online: Alicization Lycoris is due out for PlayStation 4, Xbox One, and PC via Steam on July 10 worldwide. (The console versions will launch in Japan on July 9.)
Watch the trailer below.