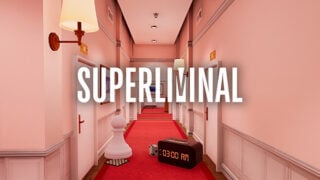 Superliminal will launch for PlayStation 4, Xbox One, and Switch on July 7, developer Pillow Castle Games announced.
The first-person puzzle game first launched for PC via the Epic Games Store in November 2019. A Steam version is due out this November.
Here is an overview of the game, via Pillow Castle Games:
About

As you fall asleep with the TV on at 3:00 a.m., you remember catching a glimpse of the commercial from Dr. Pierce's Somnasculpt dream therapy program. By the time you open your eyes, you're already dreaming—beginning the first stages of this experimental program. Welcome to Superliminal.

Superliminal is a first-person puzzle game based on forced perspective and optical illusions. Puzzles in this game give you a sense of the unexpected. Players need to change their perspective and think outside the box to wake up from the dream.

Key Features

Mind-bending puzzles that will challenge your perception.
A beautiful, understated world.
A surreal story with hidden layers.
Things that are really weird.
Watch a new trailer below.