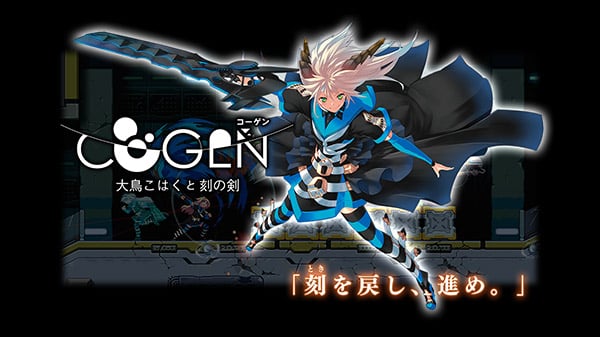 Gemdrops has announced side-scrolling action game COGEN: Sword of Rewind. It will launch for PlayStation 4, Switch, and PC via Steam in 2020 with support for English, Japanese, Chinese (Traditional and Simplified), and Korean language options.
Here is an overview of the game, via its official website:
The perfect weapon to combat instant death. Sword action like you've never felt before.

Set on Earth in the distant future, take control of the heroine Kohaku and unlock the mysteries of Cogen City.

Use the Ouroboros System the instant you die. Rewind time, think nothing of failure, and fight on gracefully!
COGEN: Sword of Rewind is composed by Motoi Sakuraba, who has previously done music for the Tales of series, Star Ocean series, Golden Sun series, Dark Souls series, and more.
Watch the announcement trailer below. View the first screenshots at the gallery.
English
Japanese
Update 06/24/20 at 11:05 a.m.: Added official English trailer and description.