Persona 4 Golden coming to PC on June 13
Portsona 4 Golden.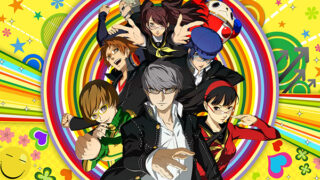 Atlus will release Persona 4 Golden for PC via Steam on June 13, multiple sources with knowledge of its release have told Gematsu.
The announcement is planned for PC Gaming Show 2020 on June 13, where Atlus will debut the PC version followed immediately by its release.
News of the PC version first leaked earlier today, after Twitter user Nitomatta pointed out a supposed SteamDB listing for the title, which SteamDB developer Pavel Djundik later confirmed is for Persona 4 Golden.
The PC version's existence was further confirmed by industry well-knowns such as Niko Partners analyst Daniel Ahmad and Wario64, the former of which was first mention of the game's June 13 release.
Another tweet by Nitomatta alleged the port has Denuvo security, which was promptly confirmed with the discovery of the Persona 4 Golden Denuvo support page.
The Persona 4 Golden Steam icons were also discovered.

On a related note, Twitter user SabiWabii, who has leaked accurate information in the past and was the first to tweet about Presona 4 Golden coming to PC today, alleges that an iteration of Persona 3 is also coming to PC. Gematsu has not heard anything to suggest this.