One Way Heroics Plus coming to Switch on June 18
A procedurally generated RPG-roguelike journey.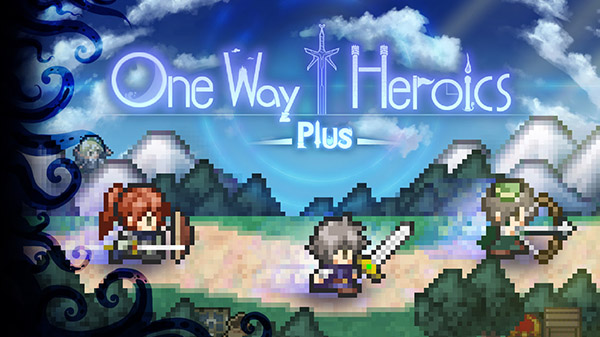 One Way Heroics Plus, which first launched for PC via Steam in August 2015, is coming to Switch via the Nintendo eShop on June 18 for $14.99 / €14.99 / 1,500 yen, publisher PLAYISM and developer Smoking WOLF announced. It will support English and Japanese language options.
Here is an overview of the game, via its Steam page:
Experience a deeper, more engaging version of the hit roguelike!

Having sold over 200,000 units worldwide, this cult classic is back and bigger than ever, with new shortcuts, a fast forward function, automatic positioning, as well as an enemy / NPC encounter triggered pause feature, making the game more convenient to play, while major balance changes have also been implemented for a more compelling gameplay experience.

Featuring Three New Classes!

Force Knight – A character that combines the strength of a Knight and the intellect and versatility of a Force User. Wielding a sword and the power of the Force, the Force Knight is an all-around well balanced class.
Ninja – A character with high agility and powerful attack abilities. Ninjas can dish out incredible burst DPS and move at amazing speeds, but all at the cost of their own life.
Tourist – A seemingly pathetic class that comes armed with a camera, a travel journal, and awful stats. It may be difficult, but if you manage to complete your travel journal… a special ending will definitely be waiting for you!

Key Features

A whole bunch more items, skills, and NPCs!
More than 260 items in total!
Around 30 new skills and force powers!
Over 230 types of new NPCs!
And much, much more new content!

UI Updates

Keyboard shortcuts. Frequently-used items and skills can be assigned to numeric hotkeys for easy access.
New treasure and monster location indicators for easier navigation.
Easy-to-view experience bar and stat sheet windows.
Overall improved visuals and item appearance.
Earn Dimensional Gold coins and build up your castle!

Collect enough rare Dimensional Gold Coins to upgrade your castle or use them to invite new residents into your castle who will open new story arcs or affect gameplay mechanics. You'll be able to undertake quests that will unlock new classes by inviting new residents into your castle.
Watch a trailer below.
English
Japanese