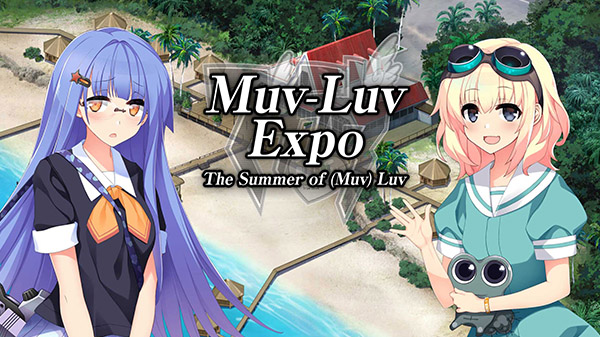 aNCHOR, the company behind Muv-Luv, has announced Muv-Luv Expo, an online event to be held on July 1 featuring "lots of info" on upcoming Muv-Luv games Project Immortal and Project Mikhail.
While aNCHOR is not quite ready to announce "all of the great things" it has planned for the show, it will share full schedule via the Muv-Luv Expo teaser website on June 19.
Here is an overview of the Muv-Luv series, via aNCHOR:
Muv-Luv is an adventure game first released in 2003 by the visual novel company age. Its sequel, Muv-Luv Alternative, came out in 2006. Famous for its deep and compelling characters, its giant robots called "Tactical Surface Fighters," and its engaging and shocking story, it's been a hit with fans all around the world for over 15 years. Other titles in the series include Muv-Luv Alternative: Total Eclipse and Schwarzesmarken.