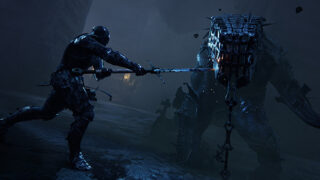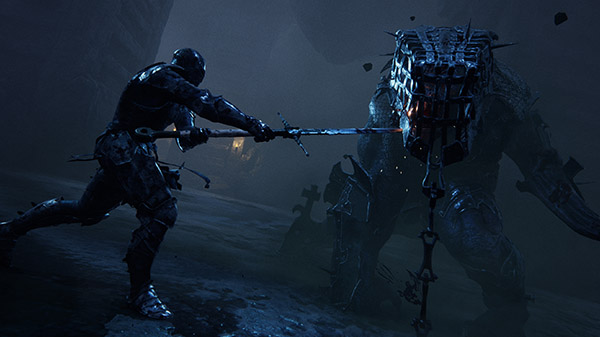 Publisher Playstack and developer Cold Symmetry will host a PC closed beta test for April-announced Soulslike action RPG Mortal Shell from July 3 to 10, the companies announced during IGN's Summer of Gaming 2020 live stream.
Here are the details, via the Mortal Shell Discord server:
About the Beta

The Mortal Shell beta will run live from July 3 to 10. Players will be able to play with two shells and wield either the Hammer and Chisel or the Hallowed Sword to vanquish their enemies. Starting in Fallgrim, players will have to find their first shell and battle through enemies to find the Crypt of Martyrs, a twisted catacomb where some secrets are best left lost…

Where can I get beta codes?

In the run up to July 3, we will be releasing beta keys via our social media channels. Keep an eye on our Discord server and the channels below to find out how you can gain access:

We will also be distributing codes to a randomly selected group of players on our mailing list, so make sure you sign up here.

Is Mortal Shell closed beta Available for Xbox or PS4?

The Mortal Shell beta will only run on PC.

Beta Rules

You must be 18 years old or above.
You'll need to have an Internet connection and have accepted the User Agreement when redeeming your code.
Live streaming and image capturing of Closed Beta gameplay is allowed, please share your gameplay and let us know what you think in the beta chat channel when it opens.
Report any issues you come across in the future beta channel. Try to reproduce the issue by following the same steps you took and post those steps.
Discussions around Mortal Shell datamining is not allowed on the Mortal Shell Discord server. This includes tutorials, media files, and sharing information about what is found in game files. We don't want you to be spoiled ahead of time by something you may see.
Mortal Shell is due out for PlayStation 4, Xbox One, and PC via Steam in Q3 2020.
Watch a new trailer and 12 minutes of new gameplay footage below.
Trailer
Gameplay