Marvel's Avengers coming to PS5, Xbox Series X this holiday
Confirmed as next-gen launch titles.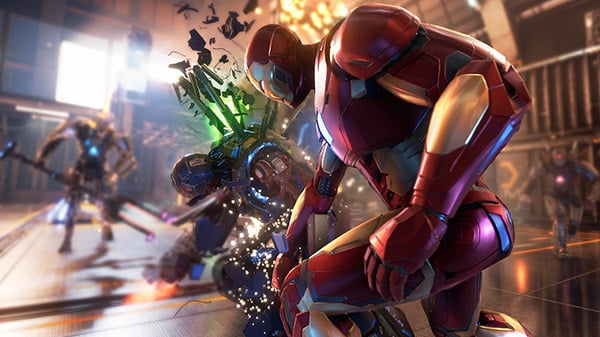 Square Enix will release Marvel's Avengers for PlayStation 5 and Xbox Series X when the consoles launch this holiday, the company announced. The PlayStation 4, Xbox One, PC, and Stadia versions are still planned for release on September 4.
Players who own the current-gen version of Marvel's Avengers will be able to upgrade to the next-gen version at no additional cost, regardless of whether moving from PlayStation 4 to PlayStation 5 or Xbox One to Xbox Series X. Save data will carry over. Cross-gen play will allow PlayStation 5 players to play with PlayStation 4 players, and Xbox Series X players to play with Xbox One players.
The PlayStation 5 version of the game will feature "extremely fast load times, boosted resolution and fidelity, improved texturing and armor destruction, ray tracing, and more," promising to fully utilize the solid state drive, DualSense wireless controller haptics, and spatial 3D audio. It will also offer a choice between "Enhanced Graphics Mode" and "High Frame Rate Mode."
Information on Xbox Series X, Stadia, and PC specific features will be announced at a later date. Further details on the PlayStation 5 version is available at the PlayStation Blog.
Square Enix will announce more information about Marvel's Avengers during the "War Table" live stream on June 24 at 10:00 a.m. PT / 1:00 p.m. ET. You will be able to watch it on YouTube.