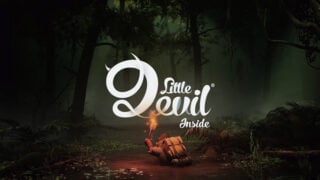 Neostream will release Kickstarter-funded action adventure RPG Little Devil Inside for PlayStation 5, PlayStation 4, and PC, the developer announced. The PlayStation versions will be released on a timed-exclusive basis.
"The development support partnership became a reality after a long period of discussions and we thank everyone at Sony Interactive Entertainment and all those involved for making this happen," the developer said in a blog post. "With their full support and all the exciting features of the new PlayStation 5 system, we are ever more confident in accomplishing and delivering what we set out to do."
Here is an overview of the game, via Neostream:
Little Devil Inside is an action adventure RPG with survival elements set in an atmospheric, semi-open world. The trailer reveals new scenes, monsters and glimpses of gameplay in various environments.
Watch the announcement trailer below.