Death Come True launches June 25 for Switch, iOS, and Android, later for PS4 and PC
Full motion video game gets a release date.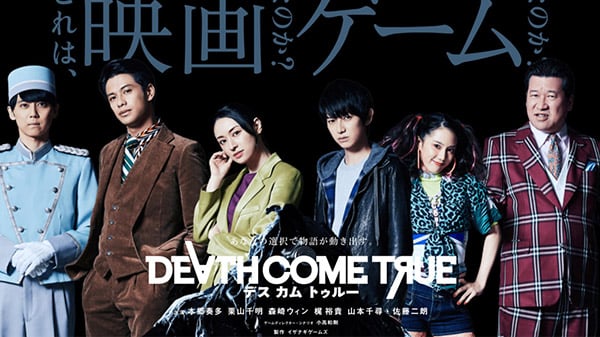 Death Come True, the new full motion video game written and directed by Danganronpa creator Kazutaka Kodaka, will launch for Switch, iOS, and Android on June 25 for 1,960 yen, followed by PlayStation 4 and PC at a later date, publisher IzanagiGames announced.
Here is an overview of the game, via IzanagiGames:
Story

The story takes place in a hotel. The main character, Makoto Karaki (Kanata Hongo) is a wanted serial killer. However, he has lost all of his memories. Under such circumstances, when he dies, he has a mysterious ability to "time leap" and return to the past. As he's being chased as a criminal, who can he trust? Who should he be wary of? What is his true identity? The man searches to find the truth as he repeats decisions and death.

Cast

Appearing in Death Come True will be Kanata Hongo (as the main character Makoto Karaki), Chiaki Kuriyama (as police investigator Akane Sachimura), Win Morisaki (as police investigator Nozomu Kuji), Yuki Kaji (as the hotel concierge), Chihiro Yamamoto (as psychopath girl Nene Kurushima), and Jiro Sato (as news anchor Kenichi Mino).

Music will be done by Masafumi Takada, the composer behind the Danganronpa series, The Evil Within, killer7, and more.
Watch a new trailer below.