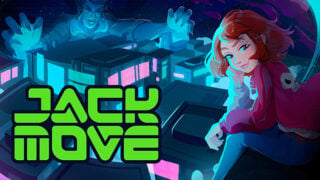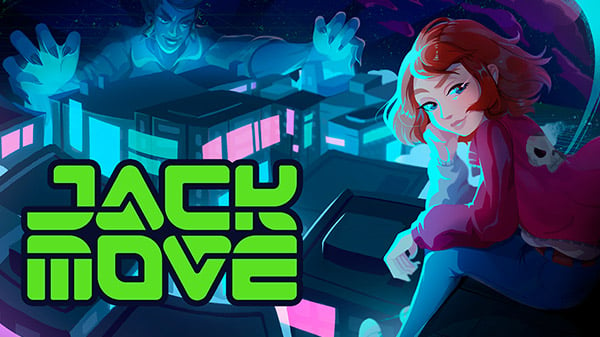 Publisher HypeTrain Digital and developer So Romantic will release cyberpunk RPG Jack Move for Switch and PC via Steam in early 2021, the companies announced.
An hour-long demo for the game, which features a slums area and a dungeon, will be available for PC via Steam during the Steam Summer Festival: Summer Edition from June 16 to June 22.
Here is an overview of the game, via HypeTrain Digital:
About

Jack Move is an RPG featuring gritty cyberpunk storytelling, Japanese-style turn-based battles, and gorgeous hi-bit pixel art. But it's not just your average Japanese RPG—it's a fresh take on the genre, aiming to squeeze the fun, depth and story of a traditionally long genre into a tighter eight- to 10-hour package.

In Jack Move you will take on the role of Noa, a vigilante hacker who is thrust into a world of murder, kidnapping and dark research after her father goes missing, explore the dangerous cyberpunk world of Monocity-1 and take down Monomind, the evil mega corporation that controls it. In order to do so, you will have to fight your way through dungeons filled with allsorts of cyberpunk villany.

Key Features

Turn-Based Combat System – All the battles will take place in cyberspace, so you can take down your foes using a multitude of sweet hacking software. Customise the software of your Cyber Deck to switch roles mid battle, balancing offence, defence and buffs.
Great Variety of Enemies – Street punks, gangsters, corporate militia, secret service agents, and horrific cyber-experiments-gone-wrong will all be battling against you!
Deep Story – Play as Noa Solares, a sassy hacker out to save her father and the world.
Pixel Art Cyberpunk – Immerse yourself into this grim cyberpunk atmosphere depicted with pixel art inspired by retro RPGs and enhanced with modern techniques.
Diversity of the World and its Secrets So Loved by JRPG Fans – Despite a relatively short gameplay length compared to the traditional JRPGs, Jack Move offers a lot of details and content that will please the lovers of this genre.
Watch a new trailer below.