Burnout Paradise Remastered, Mirror's Edge: Catalyst, Need for Speed Heat, and more EA titles now available via Steam
Available at discounted launch prices of up to 75 perecnt-off.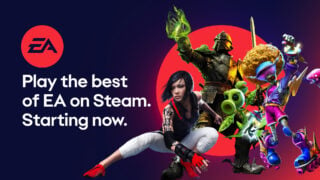 Electronic Arts released several of its recent PC releases via Steam today at discounted launch prices of up to 75 percent-off, the company announced.
The full list of new launches is as follows:
Electronic Arts also announced that EA Access, its subscription-based video game service, is will be available via Steam later this summer, and include access to the titles above as well as "many others."
New Electronic Arts games developed for PC will also launch for Steam alongside other platforms, including Command & Conquer Remastered Collection, which is due out on June 5 and includes mod support via the Steam Workshop.