AVICII Invector Encore Edition for Switch launches September 8
Encore Edition adds 10 new tracks.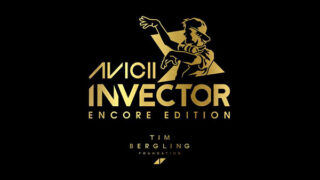 AVICII Invector Encore Edition will launch for Switch on September 8 for $29.99 / €29.99 / £24.99, publisher Wired Productions and developer Hello There Games announced. A demo will be available in August.
The Switch version will feature 10 new tracks in addition to the base 25 tracks, including music from AVICII's posthumous album "Tim." All new tracks included in the Switch version will be available to purchase as downloadable content for the currently available PlayStation 4, Xbox One, and PC versions.
The new tracks are as follows:
Tim Song Pack

"Bad Reputation"
"Freak"
"Heart Upon My Sleeve"
"Peace of mind"
"SOS"

Magma Song Pack

"Addicted to You"
"My Feelings for You"
"Seek Bromance"
"Sunshine"
"Trouble"
Watch a new trailer below.