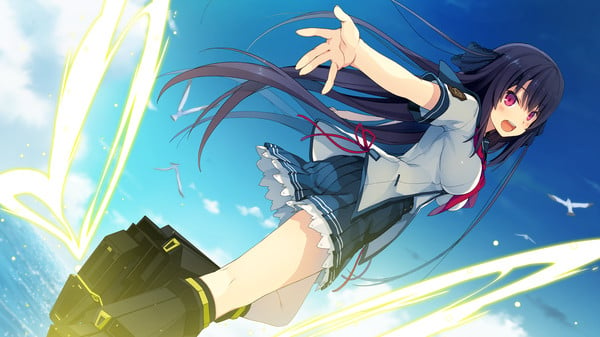 The western PlayStation 4 version of Aokana: Four Rhythms Across the Blue will have four modified scenes and three removed scenes, publisher PQube said in a statement.
The full statement reads:
We have recently received many requests for clarification around the potential of scene modification on our upcoming visual novel release Aokana: Four Rhythms Across the Blue. These changes apply to the PlayStation 4 version only and contain amendments to a selection of images and text found in the game.

This includes four scenes which have been modified and three scenes which have been removed completely. Many thanks to our fans and community for their continued support of our releases.
The publisher added that because of these changes, it made the decision not to release a physical edition for PlayStation 4 as it expected "significantly less interest once it became clear that the content is altered." This decision will be reviewed in a Twitter poll on June 19.
Aokana: Four Rhythms Across the Blue is due out for PlayStation 4 and Switch on August 21 in the west.