Team17 to publish Greak: Memories of Azur for console, PC in 2021
A side-scrolling adventure with traditional hand-drawn animation.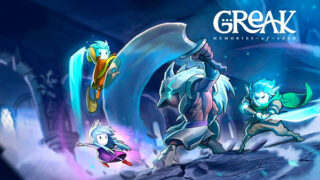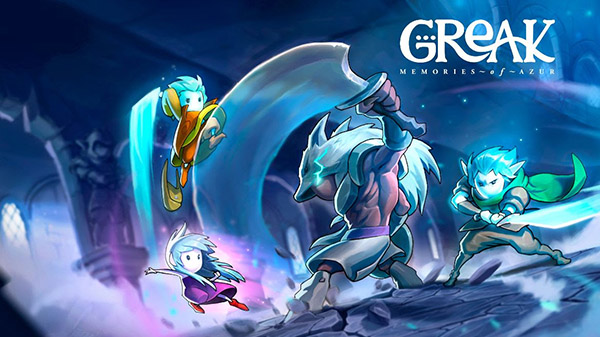 Team17, in collaboration with Bromio, will publish side-scrolling adventure game Greak: Memories of Azur from Latin American studio Navegante Entertainment for console and PC via Steam when it launches in 2021, the company announced.
"We're very pleased to add Greak: Memories of Azur to our rapidly growing and compelling games portfolio," said Team17 head of publishing Max Everingham in a press release. "As soon as we saw the visual style and entered the world of Azur, we were instantly absorbed into the universe that Navegante is creating, and we're sure that our audiences will enjoy the Metroidvania journey just as much as we are."
Navegante Entertainment co-founders Rodrigo Fernandez and Gustavo Alcala added, "Greak: Memories of Azur is a real labor of love for everybody involved with Navegante and our friends from Bromio; we want to create a game that excels artistically and exceeds the players' expectations. Partnering with Team17 is a dream come true for us, since their track record in nurturing and launching indie titles is incredible, so we're extremely excited to fulfil our vision for Greak: Memories of Azur with them."
Here is an overview of the game, via Team17:
About

Greak: Memories of Azur is a single player side-scrolling adventure with traditional hand-drawn animation in which the player alternates control of the three characters, guiding each of them independently to escape the Urlag invasion on the lands of Azur!

Key Features

Hand-Drawn Art and Animation – Enjoy a captivating story line about family, home and union in difficult times while you discover colorful and expressive scenarios.
Specially Crafted Puzzles – Solve specially crafted puzzles to find and collect the missing pieces of an Airship through an Interconnected World.
Unique Gameplay – Alternate between the three characters and use their different abilities to explore the Magical lands of Azur.
Fast- Paced Combat – Discover new areas and fight against a wide variety of enemies to rescue the Courines from the Urlag invasion.
Live Orchestra Soundtrack – Enjoy the expressive and atmospheric music themes specially created to experience a unique adventure.
Watch a new trailer below.