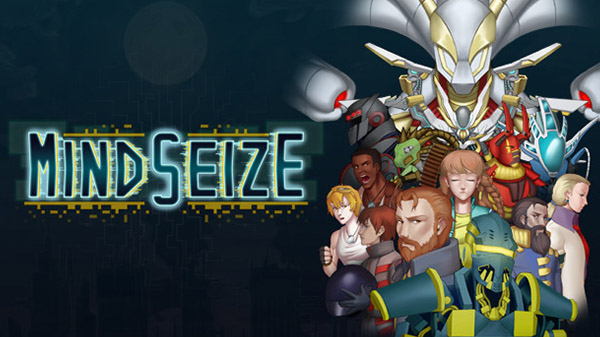 MindSeize, a Metroidvania-style game with a science-fiction space travel setting that launched for PC (Steam, Humble, etc.) in February, will come to Switch via the Nintendo eShop in September, publisher First Press Games and developer Kamina Dimension announced. The Switch release will include both English and Japanese language options.
Additonally, First Press Games will publish a physical release of MindSeize to be sold via its online store. More information will be announced later in 2020.
Here is an overview of the game, via First Press Games:
About

MindSeize is a atmospheric new action adventure game with a science-fiction space travel setting, drawing strong inspiration from titles like Metroid Fusion and Mega Man X.

Key Features

Classic 2D-action with a modern twist – Smooth and fast-paced action with beautiful hand-drawn 16-bit pixel graphics, mixed with atmospheric music and hard hitting sound effects.
Explore mysterious planets – Travel to four different and unique planets, unravel their secrets and fight the dangers within. Remember to take a break on your ship once in a while, and interact with your crew.
Upgrade your MAG – Buy and find different mods, weapons and abilities that bring versatility to your MAG's combat capability.
Delve in to the world of MindSeize – Follow the story written by a professional script writer with comic book style cutscenes, read the log about planets and their fauna, experience the heart-rending twists.
Watch the launch trailer for the PC version below.