Phantasy Star Online 2 for PC launches May 27 in North America
Hatsune Miku-themed items available starting today.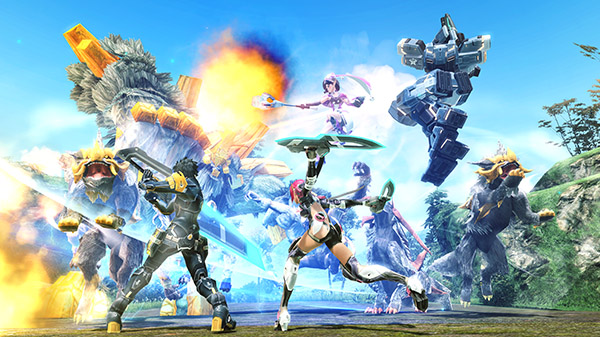 Following the Xbox One launch in April, the PC version of Phantasy Star Online 2 will launch via the Microsoft Store on May 27 in North America, Sega announced. It will feature cross-platform play with the Xbox One version.
"We're thrilled to announce the long-awaited arrival on PC," said Phantasy Star Online 2 Team North America head of marketing Fred White in a press release. "There's a loud and passionate PC fanbase who has been patiently waiting for the North American version—we can't wait to welcome them in. There will be login bonuses waiting for them with more surprises planned in the coming months."
Here is an overview of the game, via Sega:
The North American version of Phantasy Star Online 2 includes fully localized text and character voices in English, spanning three years of content. In addition to the immersive original Phantasy Star Online 2 story, the North American version also features the most-up-to-date balancing and quality-of-life improvements from the Japanese service. Players can choose from four races and nine classes while tackling various missions. They can also take a break from questing by playing one of the many Casino mini-games, chilling in the Alliance Quarters, competing in the new ARKS League or attending all-new live stage events. And for the first time they will be able to do all of this with friends on both PC and Xbox One thanks to cross-platform play.
Sega also announced that special Hatsune Miku-themed items are available starting today for Xbox One version via the Scratch Ticket Terminal. Players can use ARKS Cash Scratch Tickets to get clothing and accessories, including items from Hatsune Miku, Megurine Luka, Kagamine Rin, and Kagamine Len. Read more here.